Expert Articles & Advice
May 15, 2013
Now that spring is once again upon us, it's a good time to take a walk around the property and see if Mother Nature has left any surprises. Take the time to inspect your fence for damage. It could be anything from loose, wobbly posts to broken or missing boards.
May 1, 2013
Memorial Day is known as the kickoff of summer fun. Campgrounds, amusement parks and beaches all typically mark the long weekend as their season's opening.
Special Offers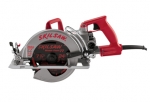 The 7-1/4" Skil circular saw MAG77 is now just $179.99!
Valid 5/08 - 5/31/2013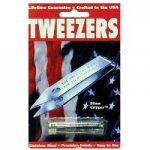 Uncle Bill's Sliver Gripper has never met a splinter it couldn't handle or a Tick that it could not remove.
Valid 5/08 - 5/31/2013
Impact Ready - Impact Driver Accessories
Find out the real story on why DEWALT's Impact Ready Drill Bits outlast the competition and allow you to drill more efficiently and in materials previously not possible.